Let PaSu Make Your Thanksgiving
Even Better!


A country Thanksgiving with all the trimmings!
Each year, PaSu provides a traditional Thanksgiving lunch featuring turkey, cranberries, stuffing, Brussels sprouts, homemade soup and bread.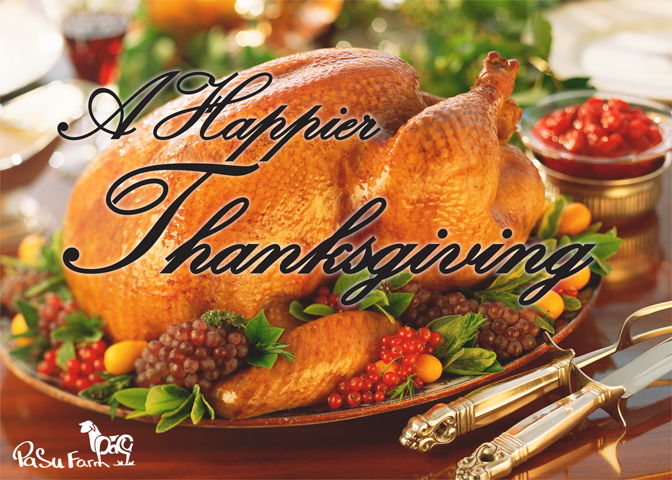 You'll also enjoy three different salads, with a choice of dressing, an assortment of pickles, a cheese tray, and of course, pumpkin pie.
This Thanksgiving, you're invited to relax with family and friends in the peacefulness of PaSu.
Date: Sunday, October 13th
Price: Just $34.50 per adult, and $19.50 for children under 10 occupying a seat.
Reservations are essential
403-337-2800 or 1-800-679-7999
And on a Sunday after Thanksgiving, you're invited to take a relaxing break in the country at our usual Sunday Lunch, which features a chicken dish, roast beef and lamb, carved for each individual patron to their personal preferences.