A country Thanksgiving with all the trimmings!


This year, PaSu would love to make Thanksgiving lot easier and more enjoyable for you. How about joining us at our traditional and very popular Thanksgiving lunch?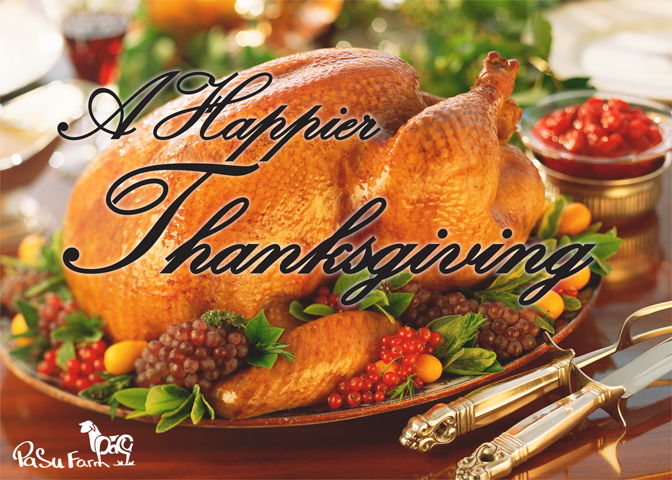 Each year, PaSu provides a traditional Thanksgiving lunch featuring turkey, cranberries, stuffing, Brussels sprouts, homemade soup and bread, three salads, house dressing or olive oil and balsamic vinegar, an assortment of pickles, a cheese tray, condiments and of course, pumpkin pie.
This Thanksgiving, you're invited to relax with family and friends in the peacefulness of PaSu.
Date: Sunday, October 10th, and possibly Saturday the 9th. If the Sunday lunch is fully booked, which it usually is, we'll offer our Thanksgiving Lunch on Saturday the 9th as well.
Price: Just $34.50 per adult, and $19.50 for children under 10 occupying a seat.
Reservations are essential
403-337-2800 or 1-800-679-7999
And on a Sunday after Thanksgiving, you're invited to take a relaxing break in the country at our usual Sunday Lunch, which features a chicken dish, roast beef and lamb, carved for each individual patron to their personal preferences.